Below is a list of the qualified trainers that will work with Shred School students. Substitutions for speakers may be necessary at some events. Additionally, Shred School reserves the right to host guest speakers at some events without notice.
---
Shred School Moderators & Trainers
Ray Barry
Shred America, Managing Partner and Dean of Shred School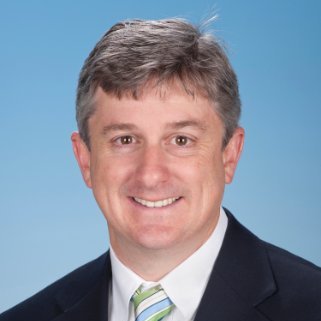 Ray Barry is best known as the previous Dean and founder of Shred School, a popular sales training course that contributed to the success of many of the well-known secured destruction and information management companies around the globe. Prior to his current role as a Partner at Carolina Shred & Shred America (Spartanburg SC) , Barry worked in sales leadership positions for national and international secure destruction companies, trained industry professionals at more than 400 companies (over 1,200 industry professionals), and served as NAID President, Secretary, and Director and also spent 2 years as NAID Deputy Executive Director.
He has also been a presenter at NAID Global Conferences the past 12 years. He also was a recipient of the 2017 NAID President's Award.
---
Bob Johnson
i-SIGMA, CEO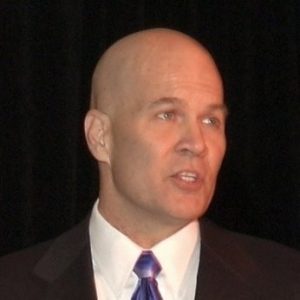 Founded the National Association for Information Destruction (NAID), the world's most prominent non-profit data destruction industry organization now representing over 2,000 member locations around the world. Bob Johnson continues to lead NAID as Divisional Chair as well as CEO of i-SIGMA, the governing association for NAID and PRISM International.
Johnson speaks, writes, educates, and consults on data disposal, data protection regulations, employee compliance strategies, vendor qualifications and certifications, and data protection policy development for policymakers, industry publications, data protection, and privacy professionals and a broad range of related associations.
---
Kelly Martínez
i-SIGMA, Director of Marketing & Communication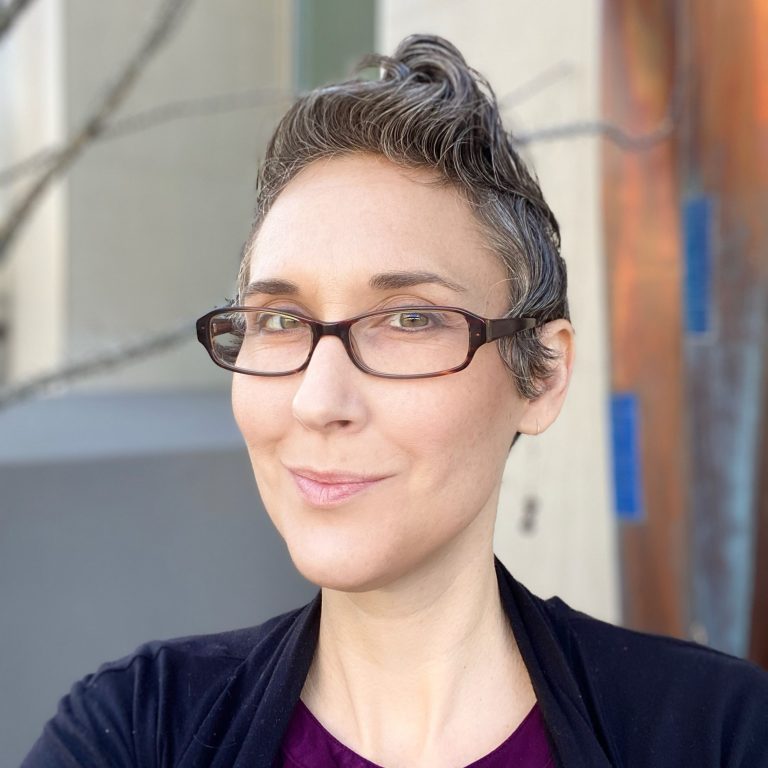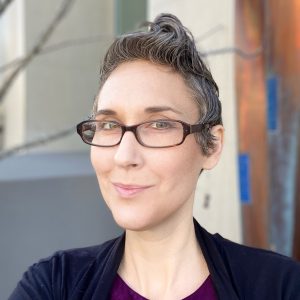 Kelly Martínez has nearly two decades of communications and marketing expertise, including small, mid-sized and large global organizations, B2C and B2B audience engagement, and service as well as product marketing. Having worn every hat a marketer could and helped to build a business from the ground up, she understands what marketing for a small business means. She is passionate about people and bringing forward successful strategic solutions. Martínez speaks, writes, consults, and mentors on various topics.
---
Shred School Presenters
Joseph P. Harford, Ph.D., CSDS
Reclamere, Inc., Founder & President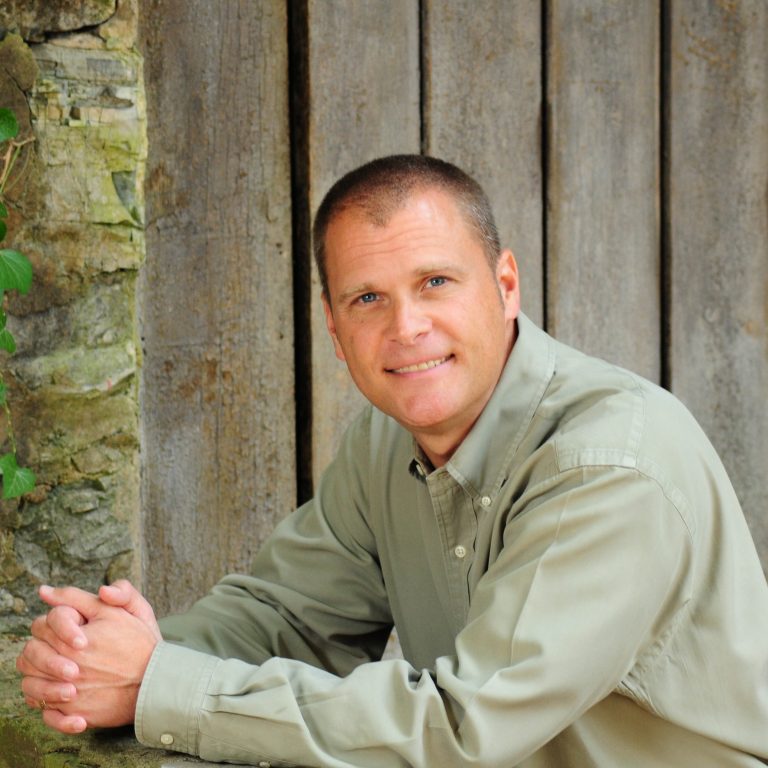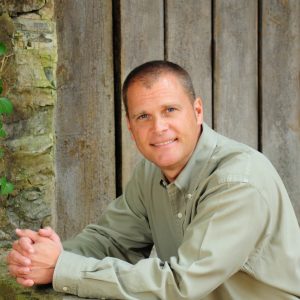 Joe Harford, Ph.D., CSDS is the Founder of Reclamere. Reclamere is 20 years old and provides secure ITAM services nationwide specifically in the healthcare, financial services, and education markets. He is responsible for developing and managing all enterprise level accounts for the company. Harford has worked in a wide variety of business sectors: hospitality, manufacturing, and higher education. He currently serves on the Government Relations Committee as the chairperson with NAID.Joe completed his Ph.D. at Penn State University in 2019 with a focus in workforce education and development.
---
Michael Klug AM. LL.B, FAICD
International Negotiation & ADR Specialist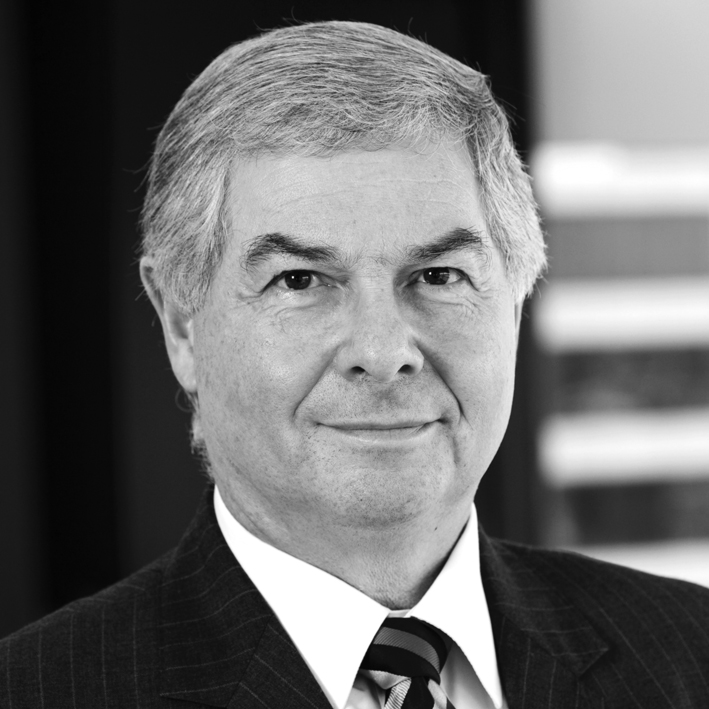 Michael Klug is an expert on negotiation and dispute resolution. His presentations provide attendees with increased confidence, skills, and techniques to help resolve conflicts, reduce business costs, create value in negotiations and build stronger relationships with both colleagues and clients. With a focus on achieving optimal commercial outcomes, Michael Klug has written, observed and extracted 132 Golden Rules of Negotiation which form the basis of his presentations.
In demand throughout Australia, New Zealand, and Asia, Michael Klug's dynamic presentations, are engaging and intellectually stimulating. By using anecdotal stories to illustrate various key techniques, Michael places the emphasis on ensuring successful outcomes – whether in daily communication with colleagues and clients or in high pressured negotiations with disputing parties.
---
John C. Montaña, Esq.
Montaña & Associates, CEO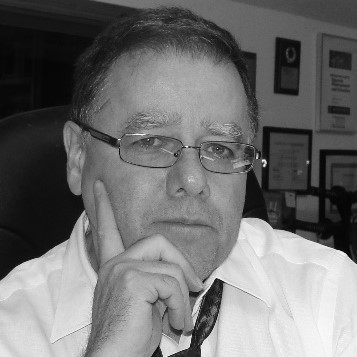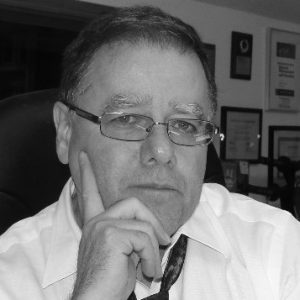 John Montaña is an attorney and CEO of Montaña & Associates, a records and information management consulting firm based in Englewood, Colorado. In this capacity, he advises corporations, law firms, and non-profit organizations on records and information management. His work has included analysis and advice on a wide variety of records and information management issues, including records retention scheduling, advice on the legality of various information storage media, regulatory compliance, litigation and discovery, and other matters likely to impact information management considerations; as well as analysis, critique and modification of practices, policies and procedures, and retention schedules developed by others and start-to-finish development of records retention schedules, records management policies and procedures.He is widely recognized as one of the foremost records management experts in the country.
---
Steven Innerfield, CSDS
ShredMetrics, Co-Owner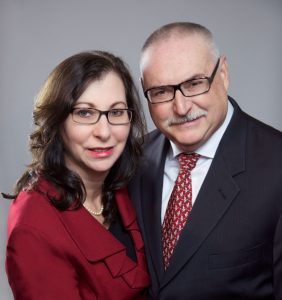 Steven Innerfield, CSDS, is the former Operations Director (and Partner) of Quality Shredding Corp.  He has an MBA from University of Phoenix, earned nights while developing the shredding division for Pitney Bowes Management Services.  Steve is the former Chairperson of NAID's Certification Support Committee and was named NAID 2016 Member of the Year.  Tobi and Steve founded Quality Shredding working out of their house and successfully sold their business 7-1/2 years later as a regional company.  They now work together in their new company ShredMetrics, offering the Shredding and RIM industries Optimized Routing, Tracking, and Management software and consulting.
---
Tobi Innerfield, CSDS
ShredMetrics, Co-Owner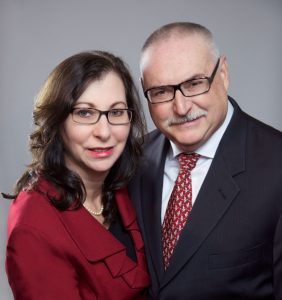 Tobi Innerfield, CSDS, is the former President of Quality Shredding Corp.  Tobi's undergrad degree was in Industrial Technology and her Masters was in Religious Education.  At Quality Shredding Tobi directly managed both Sales and Administration and had her hands on every aspect of the business, right down to driving Shred Trucks when she had to.  Tobi has been active on the NAID Conference Committee for several years.  Tobi and Steve founded Quality Shredding working out of their house with one small mobile shredding truck and sold their business 7-1/2 years later as a successful regional plant-based and mobile NAID-AAA Certified Shredding company.
---
Daryl Woytowicz
NetGain SEO, Sales Manager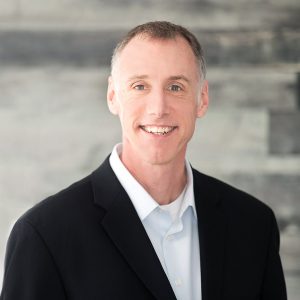 Daryl Woytowicz has come full circle in the document industry. He spent 10 years in the document creation industry (printing & copying) then another 10 years in the document retirement industry (shredding, storage, & scanning). Now Daryl has gone digital with NetGain SEO. But with his deep roots in the shredding industry, he now focuses on helping local shredding companies beat their competitors online. (Daryl says he won't miss the occupational hazard of paper cuts.)
---
Shred School Panelists
Dag Adamson
Destroy Drive, President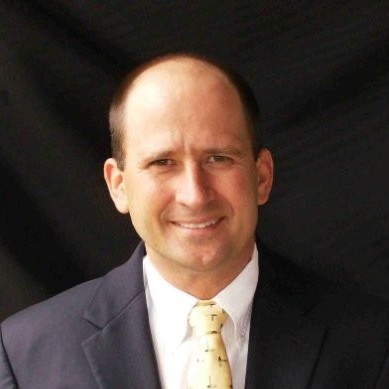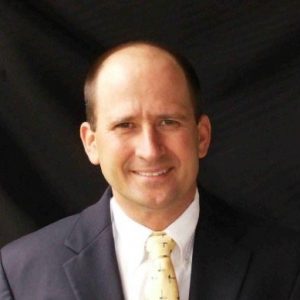 Dag Adamson is a business executive, founder of several profitable technology companies, and most recently founded Destroy Drive, a global on-site hard drive wiping/sanitization services company. Adamson previously founded Lifespan, a North American managed services company providing turnkey management of end-of-life IT assets. In 2014, he sold the company to private equity. Adamson specializes in business leadership and management for technology services companies, business development in managed services, and consulting services targeting fortune 500 Companies.
---
Don Adriaansen
TITAN Mobile Shredding, LLC

Don Adriaansen has served as the NAID Conference Chair from 2011 – 2012,  served on the NAID/i-SIGMA Board of Directors from 2012 – 2020, served as NAID President from 2016 – 2017, and was most recently serving as the i-SIGMA Co-Past President. Adriaansen is the President & CEO of TITAN Mobile Shredding, founded in 2005. They are NAID AAA Certified, provide on-site and plant-based destruction for paper, media, and hard drives and products.
---
Jay Burns
Crown Shredding, LLC, Founder and President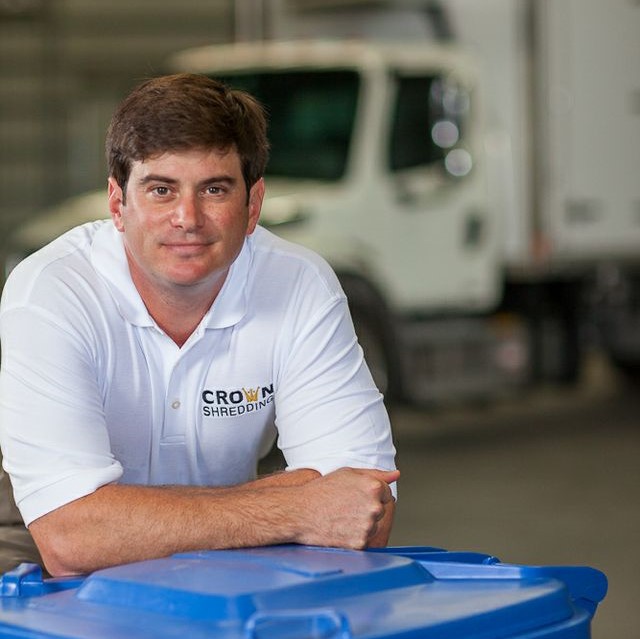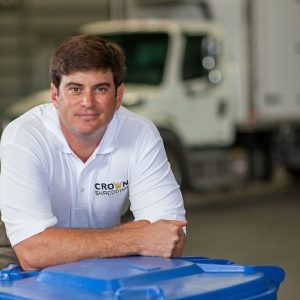 Mr. Jay Burns is Founder and President of Crown Shredding LLC. (DBA, Crown Information Management), one of the largest privately held, NAID certified, shredding and information management service companies in Florida . Mr. Burns founded the company in 2003 and is the Chairman of the Board of Directors. Crown Information Management has been AAA NAID certified since 2004. They have locations in Winter Haven, S, Daytona, and Fort Myers, FL. As of 2020 they hire over 30 employees and run 13 mobile shredding trucks.
---
John Daly, CSDS
Royal Document Destruction, Inc., Owner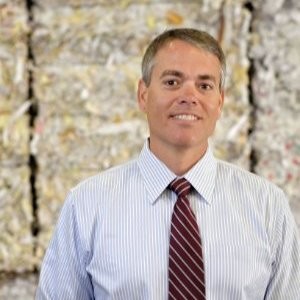 John Daly, CSDS, is the owner of Royal Document Destruction, an award-winning shredding company that provides complete, bonded and certified paper shredding services, product destruction and hard-drive destruction to businesses of all sizes. The company celebrated its 20th year in business in 2015. They operate a fleet of mobile shredding trucks, straight trucks and a semi truck to service customers. Royal Document Destruction is honored to have been on the Business First Fast 50 list for six consecutive years in a row, as well as the Inc. 5000 list of the fastest growing privately held businesses in the country for three years in a row.
---
Tom Dumez, CHP, CSCS
Owner and President at Prime Compliance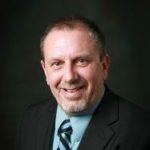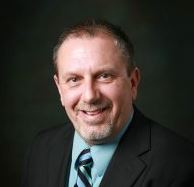 Tom Dumez has been providing industry-specific risk assessments and HIPAA training and consulting services to records and information management (RIM) companies since 2009, after a 12-year career in the industry. He also provides Policy and Procedure review, Handbook review, and Business Associate Agreement review, with the goal of making his customers the HIPAA experts in their marketplaces. With over 100 customers, Dumez is considered a subject matter expert. He is also a NAID Approved Consultant and can help companies obtain their first time NAID Certifications. Dumez is the owner and president of Prime Compliance based in Grand Rapids, MI.
---
Willie Geiser
Allshred Services, Founder and President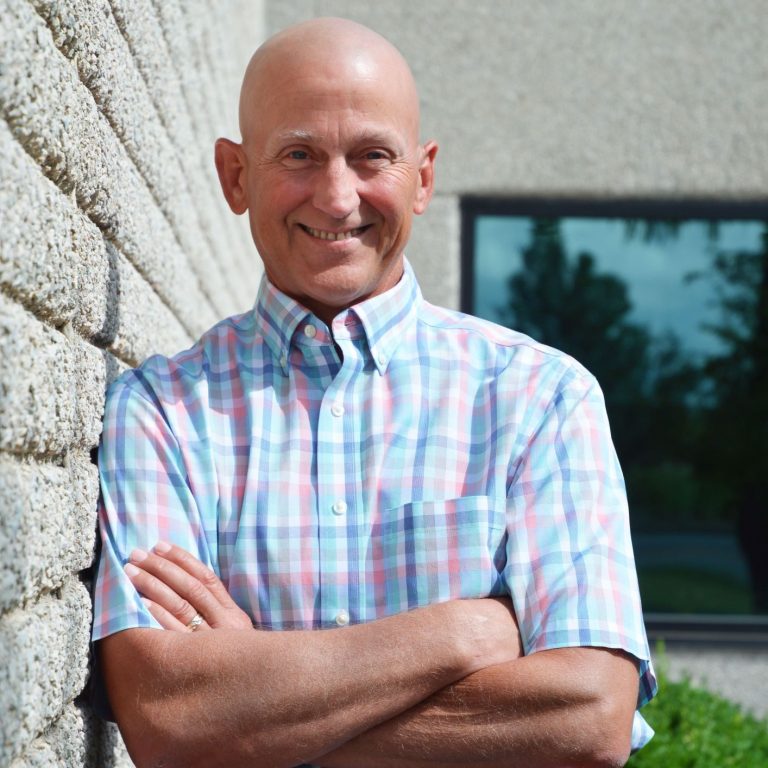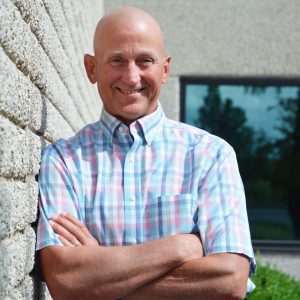 Allshred Services, founded 31 years ago, is based in Maumee, OH, with four additional plants around the Midwest. Starting out as the only employee and wearing many hats, Allshred now has 47 trucks and 78 employees who strive every single day to provide the best customer experiences in the industry. Willie was awarded the Ernst & Young 2005 Entrepreneur of the Year award for the Central Great Lakes region and was in contention for the Ernst & Young National Entrepreneur of the Year award. He is a long-time member of NAID. He has served in many capacities with the organization over the years, including one term each as the President and Vice President of the BOD, and a total of seven years on the Board. He also served as the Conference Chairperson for the 1999, 2000 and 2004 Conferences, and served as the chairperson of NAID's Certification Rules committee from 2004-2007.
---
Steven Green
CSR Privacy Solutions, Inc., Vice President of Sales and Marketing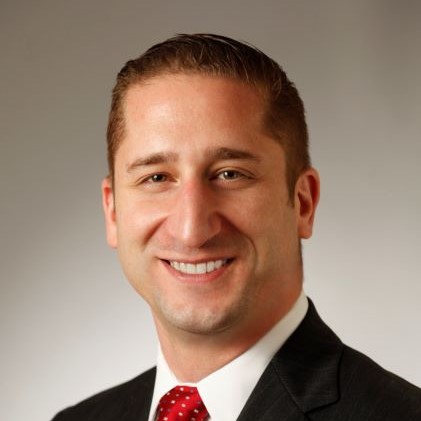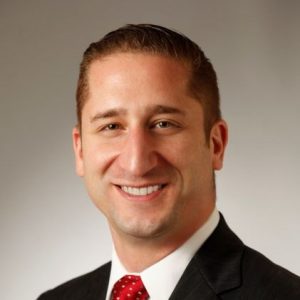 Steven Green is a self-driven, highly motivated and seasoned professional who brings more than 15 years of experience in sales to CSR Privacy Solutions, Inc. Mr. Green started his career with Lanier (now Ricoh Business Solutions) and at the age of 23, he was the youngest individual to be promoted to Sales Manager in the company's long storied history. Mr. Green has spent the past 7+ years with Stericycle. While at Stericycle, Mr. Green held various sales positions in the healthcare and maritime markets. In his 15 years in sales, Mr. Green has worked with globally and nationally recognized companies like Caterpillar, HCA, Royal Caribbean, Tenet Healthcare, Crowley, and Carnival.
---
Renee Keener
American Document Securities, Inc., Founder and CEO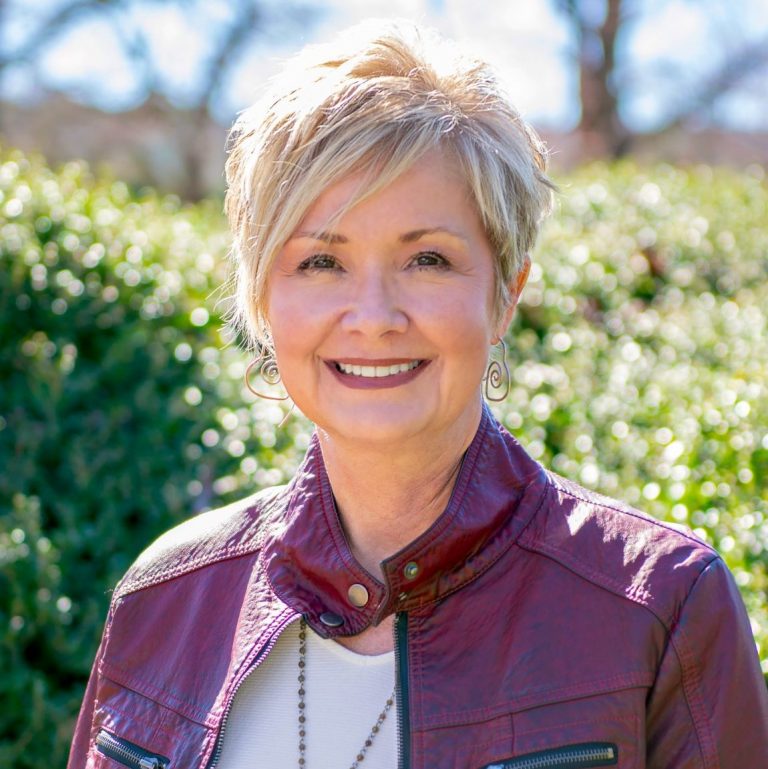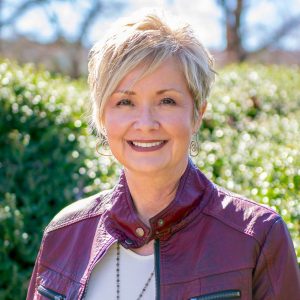 Renee Keener, is founder and CEO of American Document Securities, Inc. in Carrollton, Georgia. Founded as an off-site shredding company in 2001, she drove her box truck with the help of part time fire department personnel and kept the sales for almost the first year in business. She quickly expanded into storage, imaging, software and shredding/storage consulting. Today she has thousands of customers in Georgia and hundreds of clients in her consulting field called "Shredding Experience". She served on the BOD for NAID for two terms several years ago, and has given several sessions in the NAID conference over the years. Her company carved out the first records management contract with the State of Georgia in 2017 and now serves high ranking government departments for shredding, storage, imaging and software. ADS employs over 20 employees today.
---
Paul Swenson
Citadel Information Management, Owner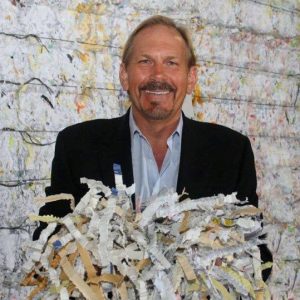 Located in the suburbs of Chicago, Citadel was founded by President and CEO, Paul Swenson. The goal since 1985 was to provide a full menu of services to businesses that would help them meet their information management requirements. Their clients range from small businesses to the Fortune 500.
View the Full Curriculum and Register Today >>